Hot Spring 72606 Freshwater III Ozone System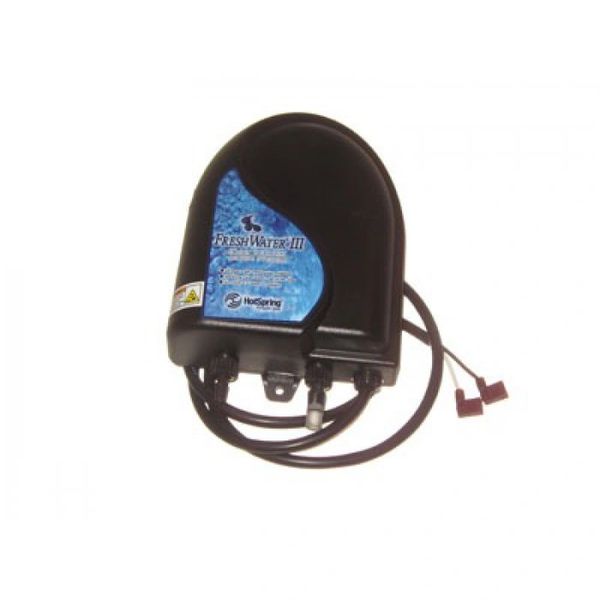 Hot Spring 72606 Freshwater III Ozone System
72606 Freshwater III Ozone System
Product Code:
72606 Freshwater III Ozone System
Corona Discharge Unit for all Hot Spring Spas 1995- Current
Ozonators enhance the quality of the spa water when it is used to supplement the spa owner's regular water maintenance program.
The Fresh Water III ozonator is mounted within the spa equipment compartment and plugged directly into the control box. The control box contains a special ozone receptacle designed to power the ozonator.
The Fresh Water III ozonator can only be mounted on spas manufactured in 1995 and after. The ozone interface cable will only work with IQ2020 control boxes, however, hook-up of the interface cable is not required in order to run the ozonator.
Reviews